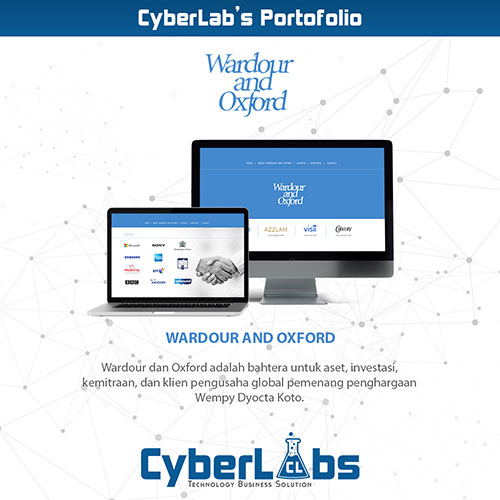 Wardour and Oxford adalah salah satu portfolio website yang dikembangkan oleh CyberLabs, website ini adalah website profile dari salah satu motivator dan bisnis mentor Indonesia dengan nama Wempy Dyocta Koto.  
Di dalam website ini berisi informasi mengenai perusahaan, layanan, daftar perusahaan yang diinvestasi dan lain sebagainya.  
Jika Anda adalah seorang mentor atau seorang public figure dan Anda ingin memiliki website seperti Wardour and oxford, maka Anda bisa membuat website dengan menggunakan layanan dari jasa pembuatan website yang disediakan oleh CyberLabs dengan menghubungi nomor kontak yang sudah disediakan di dalam website ini.